What a joy this past weekend was! If for some reason you weren't able to make it in person to the Sunday morning service, I would definitely point you in the direction of our Facebook and YouTube pages to watch the live feed recording. We had an amazing time of worship in song with over 100 people in the room. The power of the Spirit was moving and it was awesome! We heard Patrick speak on behalf of the Elders and Staff, laying out the 3-year vision for what God is calling Bridges to be all about. We were greeted in the building by smiling faces, first and second service folks all together, new banners, posters, resource table goodies, flyers, response cards, and more. And perhaps most fun of all – we gathered together after the service to enjoy a soup lunch in the Ministry Center building. Such a blast!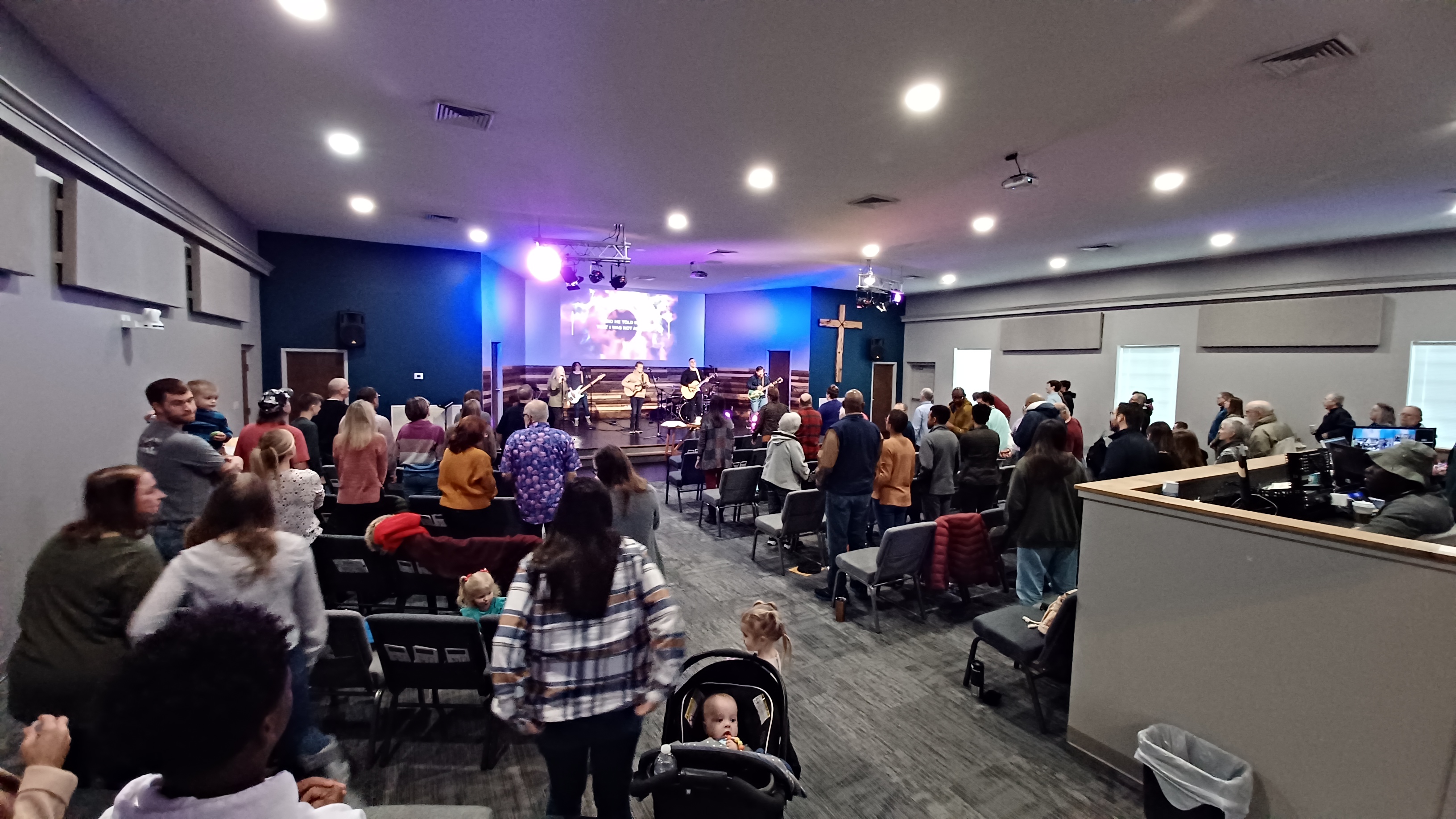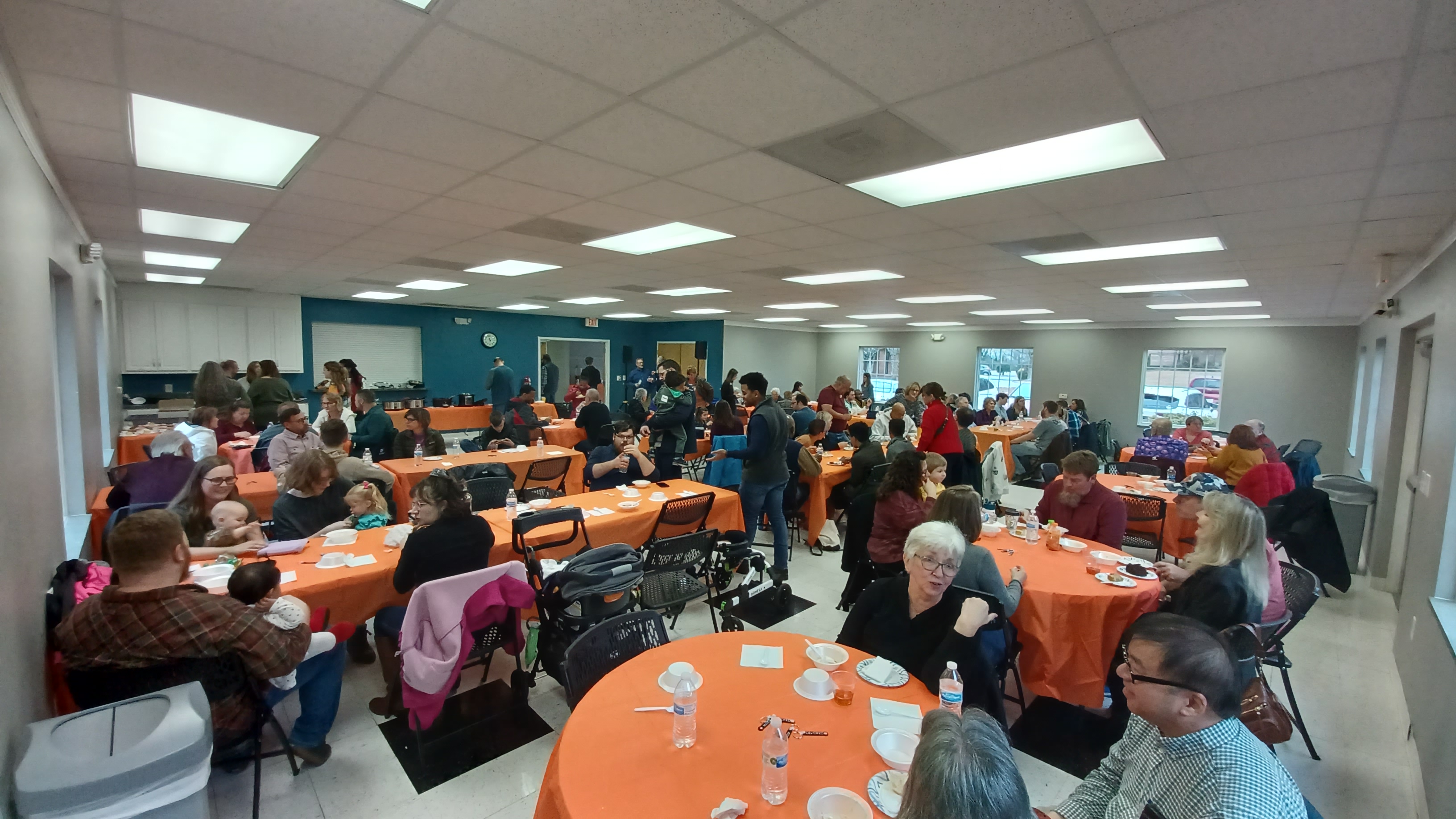 As the title image to this blog post shows, our passion as a Church body for 2023 can be summed up in one word. We desire to be: DEVOTED. The early Church was known for their devotion to "…the apostle's teaching and to the fellowship, to the breaking of bread and to prayer." That's Acts 2:42, and that's exactly what we want to focus on in everything we do. From the message on Sunday, we are seeking a "deeper collective devotion to Christ, His Church, and His Mission."
One of the ways we're encouraging you (yes you… reading this right now… you…) to participate in the call to devotion is through our "Pick5" resource. You can access a digital copy of the Pick5 card at the link below or grab a hard copy in the Church next time you're on site.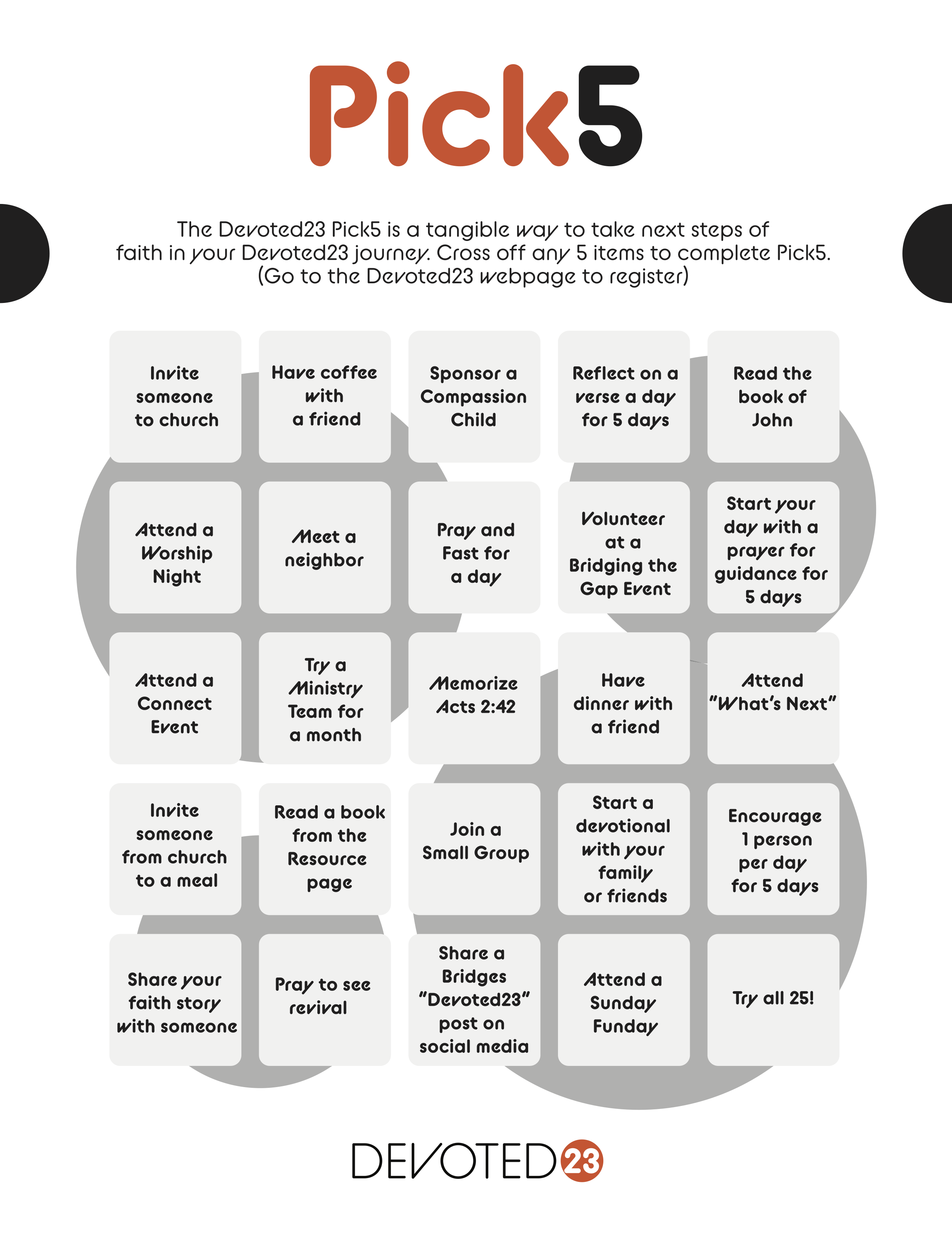 This resource is meant to be fun in some ways and challenging in others. Ultimately, we hope that it is a blessing to you and those you are reaching with the love of Christ. We're hoping to witness your devotion to Christ overflow throughout the weeks and months ahead. Some of the squares may not be applicable for everyone. And that's ok. Some of the squares are based on resources that we're still developing. So keep an eye out for more news and blog posts to come. We'll even have info later on how we'd love to hear your stories of how you complete these Pick5 activities. But maybe this week, take some time, look at the list of 24+1 and for starters just… pick… 5. Feel free to try the 5 easiest ones. Pick that low hanging fruit. That'd be perfect! Commit to starting somewhere!
For now though, as an added layer of fun, I want to offer up a dare. Are you ready?
I'd love for you to try the Pick5 from column #3, row #4. If you don't have the card in front of you, don't worry. I'll fill you in. Column #3, row #4 reads this: "JOIN A SMALL GROUP"!
Have you joined a small group yet?
Did you know that we have small groups that meet at various times throughout the week?
(Sunday morning during 2nd service, Sunday night, Tuesday night, and Thursday night)
Did you know that one of the small groups actually includes dinner?!
Would you like to be around other ordinary people working out what it means to be a Christ follower?
Would you like to learn how to read the Bible?
Would you like to see your relationships grow stronger in the Lord?
Would you like to learn how to study the Bible with others?
Would you like to grow closer to Jesus?
Then join a small group!
You can access the small group signups, along with descriptions of what each group will be doing, and all the details, over on our web page at: Small Group Signups. Perhaps there's a specific group topic that interests you. Go for it! Or perhaps there's only one small group time slot that works for your schedule. Great! Give it a shot! If you're new to small groups at Bridges, let me assure you. We welcome you. We care about you. We care about your relationship with Jesus. And we are DEVOTED to the fellowship. That means you and me. We were never meant to follow Christ alone. Join a small group, and we'll be in this thing together.
If you have any questions about small groups, about the DEVOTED Vision, about the resources, Pick5, or anything in between, just reach out. You can email the Church at info@bridgeschurch.net. You can email me directly at bpeak82@gmail.com. Or catch up with me, Patrick, one of the Staff, or Elders on any given Sunday. We'd be overjoyed to help in any way we can, to see a greater devotion to Christ, His Church, and His mission, activated in you.
For His glory… and His glory alone…